Our Mission
To introduce clarity and certainty from the expert community to the world's toughest science problems, instilling universal trust in science.
Our Story
Scipinion was founded in 2014 by Sean Hays, PhD and Chris Kirman. Collectively, with over forty years of experience in scientific consulting, primarily in the areas of toxicology and chemistry, Sean and Chris saw a problem that they knew could be solved. What they had found across their many years of experience was that uncertainty, due to a lack of access to experts and a systematic, unbiased means of consolidating their input was the primary driving force behind delayed decisions and poor decisions in both the public and private sectors.
From that core issue Scipinion was born, with the objective of pooling the collective wisdom of the world's foremost experts to battle uncertainty, exposing their expertise to governments, industry and the public. SciPinion assembled the largest network of scientists in the world and built a revolutionary technological platform that minimizes the bias and negative influences that often surround debates about controversial topics. The SciPinion application allows the experts to work in a psychologically safe environment so that we can better assess the 'truth' and pass that information on.
Today our network of experts coupled with our unique technology enables us to deliver unbiased and consolidated scientific insights to key decision makers, greatly reducing uncertainty and allowing for rapid decision making, worldwide.
Leadership Team
Sean M. Hays, PhD
President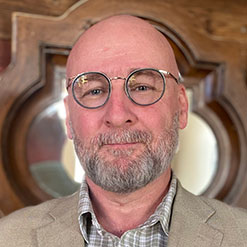 Christopher R. Kirman
Senior Vice President